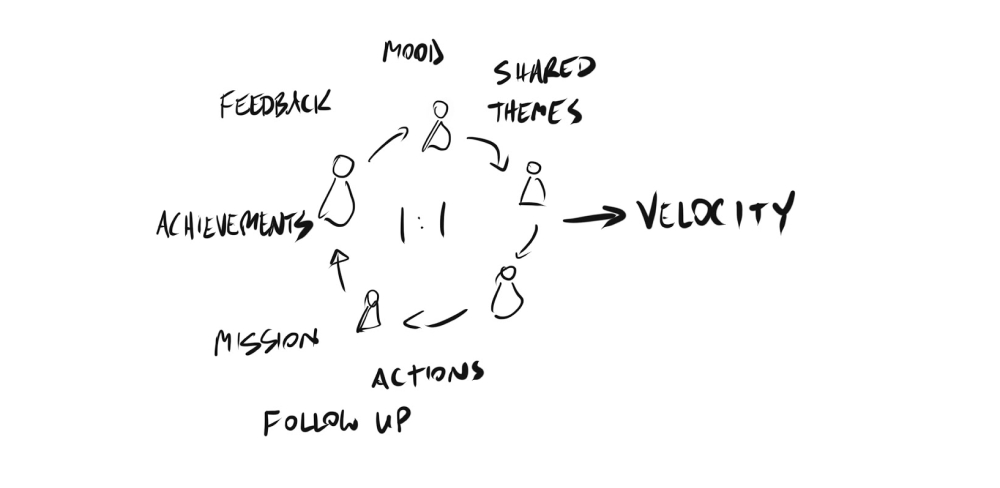 A weekly one on one career journal.
Here's a weekly one on one format I like.
I find it helps keep the conversation focused on big-picture career development.
How does it work?
Throughout the week, we add notes to the following sections and then discuss them in person.
Personal Career Mission. An overview of an individual's professional goals and interests.
Actions. Small tasks that an individual can carry out before the next one on one.
Achievements. Any initiative beyond the scope of the essential job.
Gaps. Areas of improvement.
A neat outcome of this approach is that at the end of every quarter, we have a long list of achievements to celebrate.