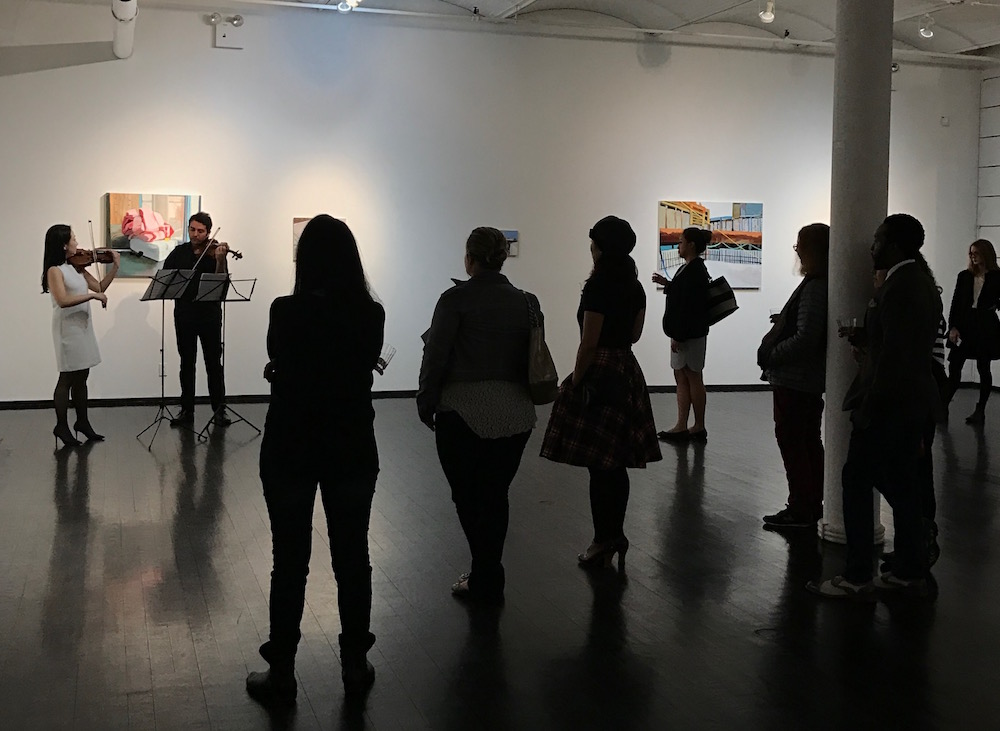 Violin duets at Art 100 NYC.
What a privelege. Performing duets at Art 100 Gallery NYC as part of the Contemplation: Noa Charuvi, Li Gang exhibition.
They are currently featuring two remarkable painters who have developed individuated, contemporary means of expressiveness that grow from distinct classical foundations: the Israeli artist Noa Charuvi , and Chinese artist Li Gang.
In celebration of this work EJ and I performed a collection of various composers from China and Prokofiev duets.
Looking forward to more upcoming events in such a beautiful historic space. Stay tuned…