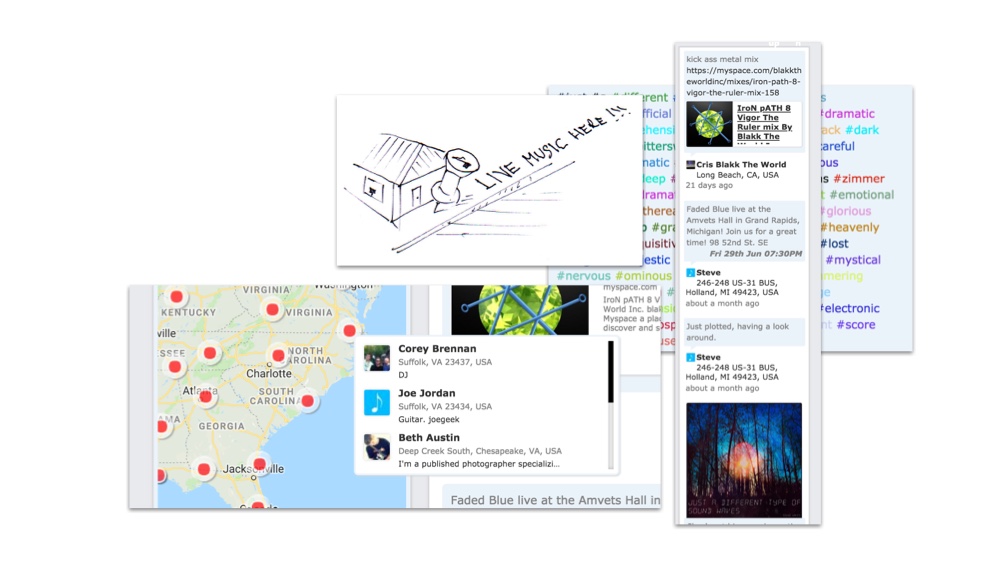 Decommissioning Musomap, the global map of musicians.
After many years of developing and supporting this project. I'm now decommissioning Musomap to focus on other projects.
The process of creating something and then learning that perhaps it is not entirely relevant is a long and windy journey.
I've decided to decommission this for a number of reasons:
It's basically another social media. Adtech doesn't interest me.
People care more about their genre and group than their location when it comes to choosing and collaborating with fellow musicians.
Music is not my core focus in life.
I do not see long term economic sustainability with this project. It is simply not needed in the world right now.
Organically it reached only ~3000 users and then stalled.
Happy to bring it back anytime if needed.
For the sake of nostalgia, here's the premise of the project.
Musomap is the map of live local music.
This is a global intiative established by a team of passionate musicians from around the world.
We've built this online mobile platform to help promote a more vibrant live local music scene.
Our goals are to:
Create a connected live music map of the world.
Notify local audiences with upcoming events.
Help musicians and venues trade gear.
Connect students and teachers.
Share a neighbourhood music story.
As musicians and music fans we are often in search of a variety of local music friends, professionals and services. Join us on the map and post a call out to join the conversation.
Musomap provides a free global service that helps individuals and businesses connect.
Musicians and their friends can use Musomap to post a call out. These posts are then shared via email, mobile notification and open social networks - including Facebook, Twitter, Tumblr and more!
This is an initiative that has been built by a team of musicians who are passionate about live local music collaboration. Join us!
Musomap helps you reach out to a local audience.