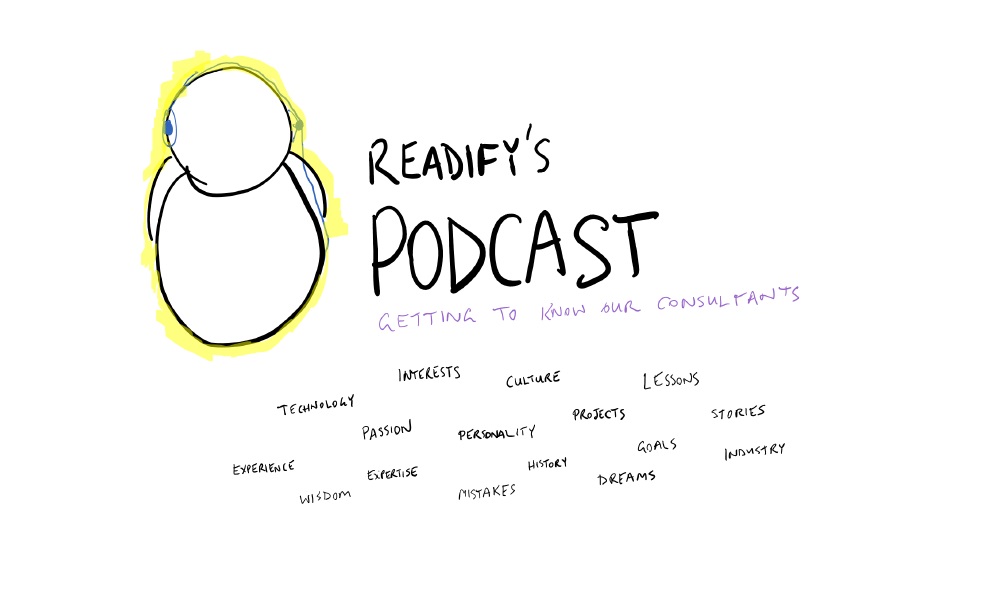 I started a podcast. It's all about getting to know the awesome people I work with at Readify.
I work for a tech consultancy called Readify. It's an Australian owned business with over 200 staff in every major city. We work for a wide variety of clients including major financial institutions and startups. It's a pretty cool place to work.
One of the challenges with working at a consultancy is that it can often be months before we as an organisation get the opportunity to reconvene and collaborate.
I've created this podcast to help bridge that gap. I hope this project helps us as a collective form better internal connections, share our individual stories with the community and celebrate the diverse kickass talent at Readify.
Along the way I've learnt a lot from starting this initiative. The process of find out more about what my colleagues enjoy most in the software development industry has been eye opening.
I hope you enjoy listening to this as much as I enjoy making it.
Available on SoundCloud and iTunes