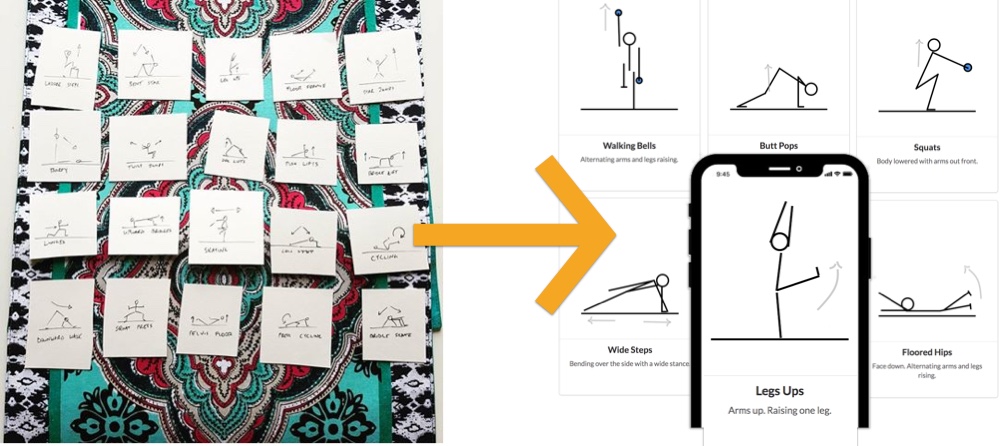 I turned my disco yoga high intensity interval training shuffle cards into a free app.
It's an awesome way to keep a morning work interesting and intense.
Load the app here hiitcards.com. It's easily addable to your phone's home screen as a shortcut.
Some example workouts include…
Back Walking, Bench Bells, Bench Lifts, Bird Lifts, Bridge Lifts, Bridge Reaches, Burpy Twists, Burpies, Butt Pops, Cat Presses, Climbing, Crunches, Lifted Cycling, Dog Lifts, Downward Walk, Floor Cycling, Forward Lift, Handstand, Floored Hips, Knee Squats, Legs Ups, Leg Wipers, Lifted Cycling, Lunges, Bent lifts, Overhead Lifts, Planking, Push Lifts, Pushups, Push Walk, Skating, Squat Punches, Squats, Star Bends, Star Jumps, Sun Salutations, Twist Jumps, Upward Bridge, Upward Reaching, Walking Bells, Wide Steps.

Try it out. Would love some feedback.